There is mainly one company in particular that is committed to making professional makeup even more accessible to beauty junkies. We're talking about NYX cosmetics.
This brand, known for its wide range of shades, professional-grade palettes, pigment-filled lipsticks, and eyeliner that glides on with precision and ease, has quickly made its way into the hearts of a lot of consumers, even the most skeptical ones.
The selection of favorite products, best sellers is wide and varied: just to name a few, the select shades of the Can't Stop Won't Stop foundation and concealer, lightweight, waterproof and full-coverage, which provides a flawless matte finish all day long, for every skin tone; the Butter Gloss, the lippie "it" gloss and best seller, which offers the perfect hint of color; the Ultimate Shadow palette, packed with 16 high-performance eyeshadows and pressed pigments in a blend of textures and finishes; the iconic, first-of-its-kind velvety Soft Matte Lip Cream for an explosion of creamy color and a soft, matte finish; and the Fixing Spray no. 1, matte and radiant for a glance that lasts. In short: the favorites are many, but let's see what you need to know about NYX cosmetics.
NYX cosmetics
NYX Cosmetics is a bankable cosmetics brand that has been a staple for years for anyone obsessed with beauty but on a budget. Beauty bloggers and professional makeup artists alike rave about the brand's innovative products and love that the company has kept its prices low, even as its range has expanded.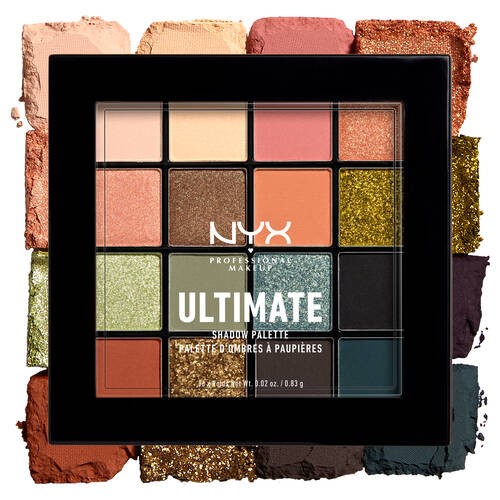 NYX founder, Toni Ko, launched the company in 1999 and told Marie Claire that the company's main goal was to create a really affordable and really good product (in terms of saving money). "I realized that there was a gap between the prestige brands sold in department stores and the mass-market brands sold in drugstores, and there wasn't a great quality product with stylish packaging at an affordable price. It was my mission to bridge that gap," Ko says. The company made $2 million in its first year. It was then acquired by the well-known brand L'Oreal in 2014, which pledged to keep NYX Cosmetics' philosophy of high quality at a low price intact.
Obviously, an increasingly discerning and conscious market also demanded some transparency after the acquisition and worldwide launch of these products, especially regarding animal testing, manufacturing sustainability, and the need for a vegan line. But let's take a look at these features of NYX cosmetics one by one.
Is NYX cosmetics Cruelty-Free?
NYX cosmetics is truly Cruelty-free! None of NYX cosmetics' ingredients, formulations, or finished products are tested on animals anywhere in the world.
However, it should be noted that NYX is owned by L'Oreal, a parent company that performs animal testing when required by local law but has always been more responsible in this area and especially for this brand.
NYX Cosmetics Animal Testing Policy
NYX has confirmed that they do not test their products or ingredients on animals or ask others to test on their behalf. Their suppliers also do not test on animals or allow their products to be tested on animals when required by law.
And finally, their products are not sold in stores in mainland China or any other country that might require animal testing. NYX Cosmetics, therefore, boasts of an ethical choice that covers both production and distribution.
Is NYX cosmetics a vegan brand?
Not all NYX cosmetics products are vegan as some of their products contain beeswax, lanolin, carmine, or animal ingredients or by-products. However, NYX does have some vegan options.
You can find out which of their products are vegan on a dedicated page on the NYX cosmetics website. Also, all of their vegan products are marked and, as a result , are easily found on their website in the product description. Vegan Products List
Posts from the same category: