Using the right tools combined with the knowledge of the correct techniques is essential if you want to apply your foundation cream like a pro. Flawless application of foundation, however, will take a bit of patience and time.
But the good news is that it is still very much doable. In fact, now is the perfect time for you to take out your cream foundation from the storage since this article will teach you how you can apply this product in the same way that any professional does.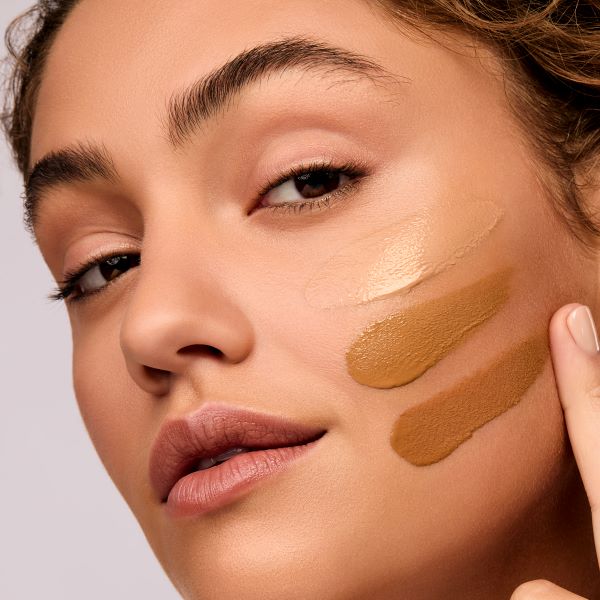 What are Foundation Creams?
Cream foundation is your best option for full or moderate coverage. It is a type of foundation perfect for those who want to cover fine lines, blemishes, and wrinkles. However, the only downside here is that cream foundations are not that easy and simple to apply.
Cream foundation offers more foundation. It is a type of foundation that you can use if you don't want to highlight any dry patches or you don't want foundation to sink into mature skin wrinkles. These types of foundations typically come in tubes, pumps, and compacts.
Back in the days, only professionals in the stage and film industry used cream foundations. But, because of the massive popularity of the makeup industry combined with the evolution of different techniques like contouring, foundation creams rose to significant popularity that even regular folks are now using them. 
This category has several options and the differences lie in wear time, consistencies, finish, and others. It is important that you do some thorough research first about cream foundations before you buy and use one for yourself.
Benefits of Cream Foundations
One of the main downsides of loose powder or pressed and liquid foundations is the fact that it is a bit difficult to concentrate these in just one spot. You will only be able to evenly apply these products on the face if you use them together.
But, this is not the case with a foundation cream. This kind of foundation will stay exactly where you apply it. Cream foundations need their own unique technique and shouldn't be confused with the cream to powder foundations.
For different makeup techniques such as contouring, your best option is a cream foundation. Any other type of foundation will surely budge or trickle down your face throughout the day.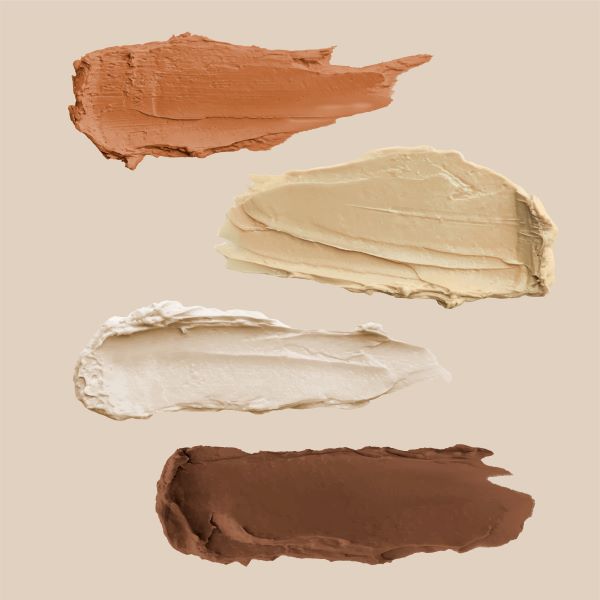 Downsides of Cream Foundations
While cream foundations have several benefits, they also come with a few downsides. For one, cream foundations have a very heavy formula. It means that you need to spend some time applying this kind of foundation.
Also, no matter how great the formulation is, this cream will still sit heavy on the skin. This is why it is not really the best choice for regular use and should only be used during special events.
It is also important to note that this specific type of foundation might not be suitable for people with textured skin because it will only exacerbate the issue. There are many other types of foundation that are more suitable for acne-scarred skin and large pores and a foundation cream is definitely not one of them.
Best Ways of Applying Cream Foundations
Now that you know a few things about cream foundations and their advantages and disadvantages, it is time for you to discover how to successfully apply these products. 
The first thing you need to consider when applying cream foundation is the specific tool that you will use for the application. You can try using your fingertips, sponge, or makeup brush.
Use foundation brush to apply cream foundations 
If you will use a makeup brush, make sure that you use a tapered brush because this special type of foundation brush offers a full-face and even coverage.
The use of a foundation brush can help you create an even coverage in specific parts like along the hairline, around the nostrils, and your eyelids.
Use a sponge for applying cream makeup
A makeup sponge can be used if you wish to achieve a buildable and sheer coverage. Beauty sponges are the best tools for getting a full and even coverage using a cream foundation. These sponges are often dense and curved with a pointed tip. 
The makeup sponge has a curved part that you can use for the bigger parts of your face. The pointed tip can be used for the smaller areas like around the lips and eyelids.
Apply cream foundation with your fingers 
You can use your fingertips as well for applying cream foundation on the face. All you have to do is put a small amount of the product on your fingers then gently apply this all over the face.
But, even if this method is the most economical option, it is not an easy process and might not necessarily provide good coverage.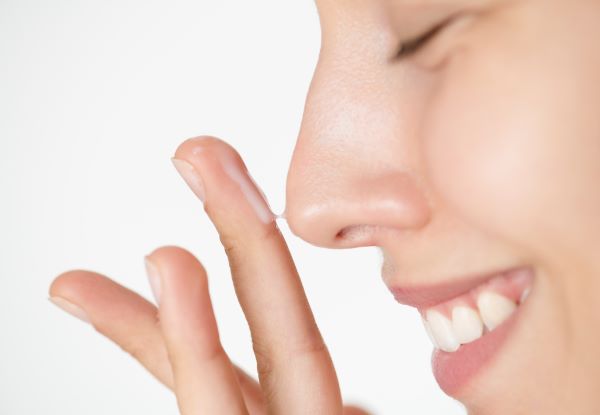 Right Technique for Applying Cream Foundations
Here are the steps you need to follow to achieve the best coverage when using cream foundations.
Prepare your skin.
Wash and moisturize your face first before you apply a cream foundation. You can just stick to your usual skincare routine for this.
Warm up the cream foundation.
Warming up the cream foundation will let you achieve a good coverage with it. Now, you don't need to heat it in the microwave or stove. All you have to do is rub the bottle between your palms for a while to let you apply the product more smoothly.
Use the outward technique of application.
Always start from the center of your face going outwards to ensure that you will achieve an even coverage.
You should also apply a dab of cream foundation on the two sides of your nose. Spread this around to the edges for you to reach your cheeks. Doing this will also help you achieve an even coverage on the cheeks.
Some foundation can also be applied a little on top of the nose and spread this all over your forehead. Continue to spread it to the hairline to evenly cover the entire forehead.
Dab some of the foundation on the parts of your face where you didn't apply the foundation yet like your chin. The same method can be followed as you slowly spread out the foundation to the edges of your face to achieve an even coverage.
Blend everything well.
Finish off the process by blending it well, making sure that you pay close attention to the parts of your face where you applied the foundation cream several times.
Posts from the same category: