It is important to determine the shape and size of your face when shopping for shades or sunglasses as this will ensure that you will get a pair that fits you well and functions properly as intended.
Glasses with proper fitting can make you look stylish and trendy. To find the perfect shades for your face, start off by knowing your specific face shape.
Different Face Shapes
Face shapes differ and the best way to determine yours is to look at yourself in the mirror or you can also ask someone to help you out.
Diamond
Faces shaped like a diamond are best characterized with the cheekbones and forehead being the widest portion of the face while the jaw line is narrow. Rimless and oval frames can look great with high or wide cheekbones. If you have a diamond face, you should go for frames featuring gentle curves and are not any wider than your cheekbones.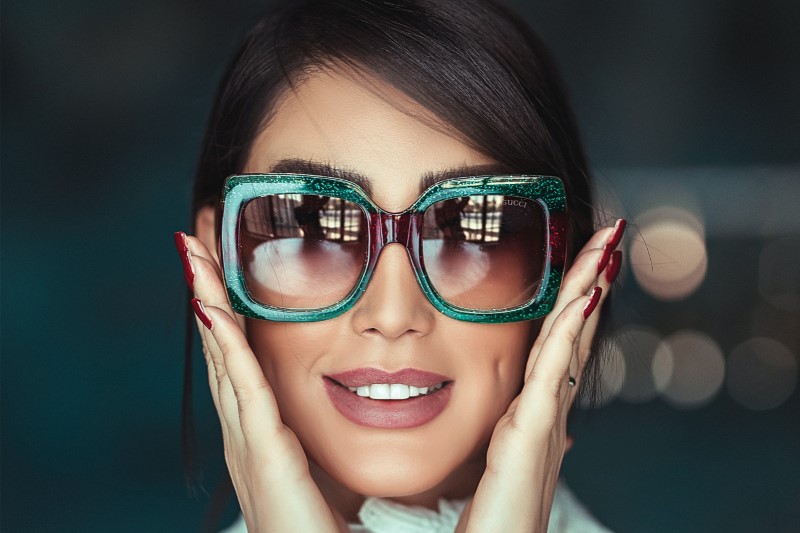 Heart
A heart-shaped face or also referred to as triangle is narrowest at the chin and widest at the temples. The ideal shades for triangle and heart-shaped faces are those with wide longer edges without straight lines on the upper portion since these have the tendency of shifting the attention downward that can make the face look much longer. Sunglasses featuring rounded edges or cat-eye styles are great options to achieve a more balanced appearance for the wearer. This specific face shape is most suitable for aviator-styled, shield, butterfly, or rimless frames.
Oval
People with oval faces can pretty much consider themselves lucky because almost all frames look awesome on them. An oval face has fairly even and gently rounded features and any frame can pretty much work well on it. Everything works including sport and designer glasses or whether the glasses are for function or fashion purposes.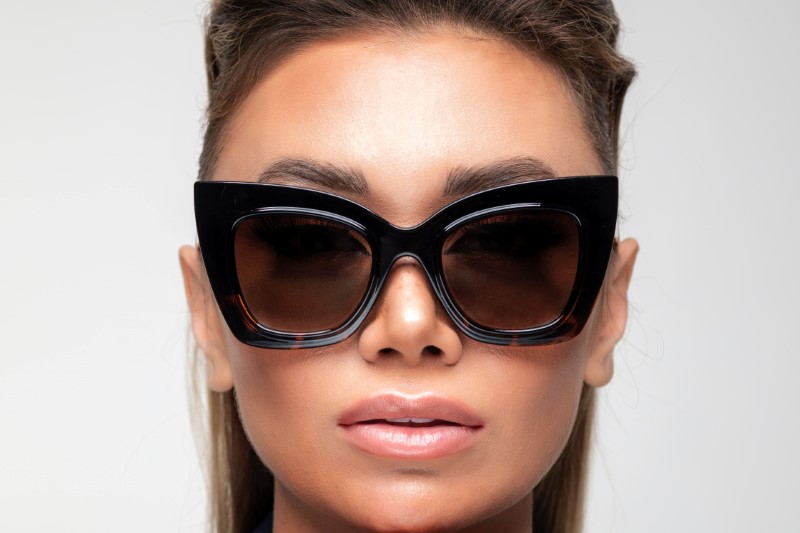 The only important thing to remember here is to avoid large frames that can block out the lovely symmetrical features. Opt for shades that will only cover your face starting from your eyebrows down to your cheekbones.
Rectangular or Oblong
Oblong or also known as rectangular faces are narrow and long with some angles. Oblong faces work particularly great with oversized shades. Larger rectangular lenses or wayfarer and shades with thicker frames can add more width to a longer face.
One more option is a pair featuring deep or tall lenses and frames of vintage style since the bold lines and sharp angles can give and edge to oblong faces that can sharpen features that are otherwise soft. This face shape will surely turn heads while wearing rectangle, wayfarer, square, shield, or wrap styles. People with oblong faces must stay away from small frames.
Round
Round face shapes have less defined angles and more noticeable curves. The perfect glasses for someone with a round face are those that don't have curved features that emphasize sharp angular lines to help elongate the face and make it appear sharper and thinner. This particular face group can take advantage of colorful frames that sit high on the temple. Round face shapes can work best with shield-shaped, wrap, square, and rectangle glasses.
Square
In general, a square-shaped face is about the same width and length across the face. It has a distinct strong jaw line and broad forehead. The ideal glasses for people with square faces are oval or round shaped that can help in rounding out the face's sharpness to achieve a more balanced appearance.
Good examples of glass styles that can work well for a square face include round, butterflies, aviators, or other frame styles that complement circular or oval curves. Top or center-set temples are the best way to go if you have a square face.
Popular Sunglass Styles
The following are some of the most popular styles of sunglasses that you can choose from today:
Aviator
Aviator-style shades were originally popularized by Tom Cruise, pilots, and Hawaii Five-O and they have now become a top favorite among many people all over the world. The unique features of aviator frames are simple and clean colors, lenses shaped like a teardrop, and metal frames.
Cat-Eye or Butterfly
Butterfly frame glasses are generally oversized and can vary when it comes to height, temple width, and yes, even shape. There is also a functional advantage behind the size of these butterfly styles. This keeps most part of the face from the dangerous sun rays.
Double Bridge
Typically found on glasses with aviator wireframe style, double bridge can help take your eyewear game to the next level. Double bridges could also be found on several smaller round frames as well as oversized square and rectangular shaped sunnies.
Rectangle
Rectangle sunnies feature wider instead of tall frames. The angular rectangle frames can look best on round faces, adding length to short faces by contrast. An oval face can also take advantage of rectangular frames featuring softer edges.
Semi-Rimless or Round
The round and usually semi-rimless, clubman, anti-Ray-Ban, or browline frame is yet another long-time style that has become popular for the past few years. Originally developed way back in 1947, these sunnies are best remembered to be worn by famous names through the years including John Lennon, Colonel Sanders, Malcolm X, and Jeff Goldblum.
Shield
Shield sunglasses feature one large lends and they provide serious sun protection as these keep the entire eye covered instead of the front alone. These are frames perfect for long days under the sun.
Square
Square sunnies look ideal on oblong and oval faces because of the contrasting angles of accessory and face. Often oversized, square shades can have a fashion forward appearance and can also block additional rays.
Wayfarer
The classic Wayfarer shape is something that people has been wearing since the 1960s. It is a wonderful frame that can look great on almost all face shapes.
Wrap
Finally, wrap sunglasses work well for athletes and those who simply want to look like one. The streamlined design can increase the face's aerodynamic properties, with its lightweight frame making it feel as if you don't wear anything at all.
Posts from the same category: